Looking to sell electronics and get paid cash? Here you'll find where to do that.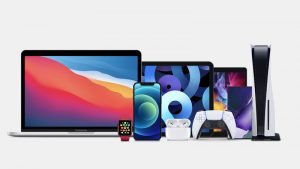 Many companies would gladly pay for your used electronic devices. But, first, you need to know that there are mainly two categories to sell electronics: online and in-store. Both are good options, but they differ in many things. Let's see in detail below.
Sell Electronics Online
Selling electronics online is the most convenient option because it is mainly streamlined and allows you to do it from any device with an internet connection. 
However, within the online category, you have two options to sell your used technology: use a buyback platform as an intermediate or make in-person sales via a marketplace website. Both options are online, but they work differently. 
Buyback Platform
Overall, a buyback company facilitates the selling process by taking charge of your goods' valuation, inspection, and postage cost. This option is the most hassle-free solution for users that are short on time and want a quick sale for their used gizmos. To sell electronics and other gadgets with a buyback service, you need to find your device brand and model on their online catalog. Then, you need to provide information about the condition of your gadgets to get a quote and shipping kit.
Afterward, the buyback company inspects the goods and verifies the information provided matches the device's current condition. If all is good, they make your payment via PayPal, Check, or gift card. We recommend checking the type of payout offered for selling your used devices. 
For example, trusted buyback Gadget Salvation buys used laptops, smartphones, tablets, gaming consoles, smartwatches, etc., offering to pay you cash via PayPal, Zelle, Venmo, or bank checks within two business days after the delivery of your goods. We have checked the feedback from past customers on Trustpilot and Reseller Ratings, and they appreciated their seamless service and fast payment.  
Marketplaces
Selling your used electronics on your own is a profitable solution, as well. Many people make in-person sales via marketplaces like Facebook and eBay. The advantage of using this type of website is that you can connect with several potential buyers and set the price of the device you want to sell. This option gives you more dollars, but it takes time to deal with the listing product, description, monitoring, arranging meetings, and paying shipping fees. 
What's more, the payment for your goods is made in cash via your checkout account (bank) or in person. For example, if you sell electronics via eBay, you need to include the shipping price and eBay and PayPal fees on the final price. So, you can make a profit from your used tech. However, if you upload your product on Facebook Marketplace, you won't pay any fee, but you need to take preventive actions when meeting the buyer's payment in cash.  
Overall, both options are good. You only need to save time and effort to list your product and monitor your customers to finalize the sale. 
Sell Electronics in-store
You will always have the option to go physically to a retailer or manufacturer, to have an in-store estimation. Big retailers like Best Buy or Apple have a trade-in program in-store, in which you can take your used electronics and get store credit in exchange for them. Most of the trade-in programs offer you store credit via a gift card that you can use for future purchases on the retailer. 
Best Buy Trade-in Program
To sell electronics or any other gadgets with the Best Buy trade-in program, first, you need to check on their online database if your device is legible to trade-in. Then, find the Best Buy that will accept your device and go to the store. A Best Buy employee will examine in place your electronic devices and give you an estimation. If that offer sounds goods to you, they will do a credit store right the way. 
Final Words
When it comes to selling your electronics, you have options. Whether selling your used devices online or in-store, you will have a place where you can sell them. But if you are a busy professional, then the best place to sell your preowned gadgets is with a buyback service because they take charge of the whole selling process. Plus, fast payment is guaranteed!