Sell your preowned gadgets most conveniently and get paid in cash.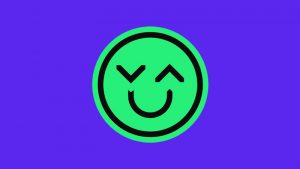 If you are a busy professional and want to sell your used gizmos quickly, we present you with Gadget Salvation. Unlike other services, they offer fair price quotes for your used electronic devices and almost all online processes. What's more, receive your payouts in cash via PayPal, Zelle, Venmo, or even by check, if you prefer. Let's discover more about this legit middleman.
Gadget Salvation: A Trusted Reseller
The American buyback company, Gadget Salvation, was founded in 2008 to dismiss the electronic waste on the planet, extending the lifespan of preowned gadgets in good condition and fully working by reselling them.
What's more, Gadget Salvation offers a hassle-free selling experience online, with prices upfront. So forget about listing, searching price, dealing with shipping fees, etc. Instead, they take charge of the valuation, inspection, and postage cost!
Also, Gadget Salvation is accredited by the Better Business Bureau, with a grade A+ for its commitment to transparent and diligent service. Since their foundation, the company has already helped thousands of people sell their unwanted tech seamlessly through their website.
What Type Of Used Electronic Devices Can You Sell?
Gadget Salvation accepts to purchase preowned electronic gadgets such as laptops, MacBooks, PCs, smartphones, iPhones, tablets, gaming consoles, smartwatches, and more. In addition, they have an updated catalog with most of your favorite brands like Apple, Dell, Microsoft, HP, and more. Plus, Gadget Salvation offers all its client's prices upfront compared to marketplaces like eBay.
What is the Resale Value of your Old Gadgets?
The resale value of any used gadget depends on the brand, model, configuration, cosmetic and functional condition. However, we have listed a few pricing examples to give you an idea of how much you can expect to sell them.
Best deals at Gadget Salvation:
How Does It Work To Sell Through Gadget Salvation?
If you want to sell your unwanted tech with Gadget Salvation, follow these three simple steps:
Enter their website, type your device brand and model into a search bar, and hit the Enter key. Then, select your device configuration and answer a few questions about your device's cosmetic and functional condition.
The system will give you an estimate for your used device and if you like what you see, continue the checkout process to receive your free shipping label.
Print the label, get a box, and package your goods. After the delivery and inspection of your goods, the company does your payouts within the next two working days.
Overall, most buyback services verify the information you entered matches the actual condition of your device. It is a normal process, and if you forgot any vital information, you would receive a revised quote via email that you are free to accept or not. In case you decline the new quote, they will send back your goods to you for free.
Final Words
We know that there are plenty of options out there to sell your old technology, but if you value time and want a quick sale, why not try Gadget Salvation. For over a decade, the company has helped thousands of clients sell their used gadgets online. Plus, they have good comments on review sites like Reseller Ratings, Trustpilot and Google Reviews.
*Priced on 11/07/2021. Subject to change.