Tips and tricks for the best Lenovo trade in experience.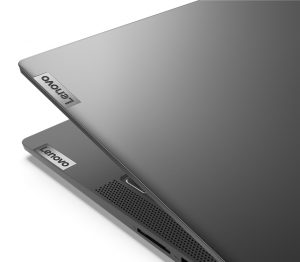 Laptop trade in is a good way to get some cash towards your next purchase.
If you currently own a Lenovo laptop and considering getting a new computer, a trade in could help offset your costs. Why let your old device collect dust when you can get some cash for it instead? By doing Lenovo trade in, you can ensure that your laptop is given a good home. Below, we outline some tips that will help you prepare your computer for sale and find the best trade in option, so you can sell with confidence. Have an old Apple MacBook or know someone who does? Read our guide on Apple MacBook Trade In: How and Where to Sell Your Old Laptop.
Lenovo Trade In: What To Do First
Before you sell your pre-owned computer, you need to take some important precautionary measures to make sure your sensitive personal information is not lost or stolen. The ultimate goal is to make the transition to your new device as smooth as possible. Here are some steps you need to take before selling your laptop.
Backup.

You should backup your data on a regular basis even if you're not selling your computer. If you've never done it or it's been a while since your last backup, create one right away. You can store your backup on an external device with sufficient storage. Another option would be the cloud storage. Most cloud services work on a subscription model, so your costs will be spread over time. The choice will depend on your preferences and needs.

De-authorize your software.

Before going through the Lenovo trade in, deactivate the programs and applications you have installed on your laptop and transfer licenses to your new device. To make this process easier, go through all your software and make a list of ones you want to transfer to the new device.

Delete all personal information.

No matter who you're selling your Lenovo laptop to, removing your personal information is an important step. Windows 10 has a useful feature that makes this quite easy. You can reset your computer as if it's just had Windows installed. The other option is to format your hard drive and re-install Windows, as no computer can run without an operating system.

Clean your laptop.

Tidying up your pre-owned machine can certainly increase its value and make a good impression on the buyer. Use a soft clean cloth to remove the dust and polish the laptop. Don't forget to clean the monitor by wiping away fingerprints to for a neat look.
Lenovo Trade In: Where to Sell
There are several options when it comes to selling your used device. First, you can take advantage of Lenovo's official trade in program. The company buys back used electronics, including products from competitors. You need to enter some information about your device to receive a quote, ship your gadget using a free shipping label, and receive your payment in the form of store credit to be used on Lenovo's official website. This option is convenient, but you probably won't get the best offer for your Lenovo trade in. Also, what if you're not interested in purchasing a Lenovo product?
In that case, a third-party platform is your best choice. For example, Gadget Salvation offers a safe, easy, and quick trade in process. You can Lenovo trade in or any other gadgets with them with no-hassles. At the end, you will receive a cash payment for your used device that you can spend however and wherever you want. 
How Much Can I Get for Lenovo Laptop?
If you decide to do Lenovo trade in with Gadget Salvation, here are some examples of what you can expect to receive, based on your device's condition and model.
Conclusion
Lenovo trade in process won't be time-consuming or tough if you follow the steps above to properly prepare your device and find a reputable buyer. Gadget Salvation certainly offers one of the most convenient ways to cash in your pre-owned computer.