We share some tips to sell your laptop to get the most value.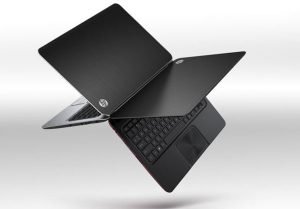 Pre-owned devices such as laptops, smartphones and other gadgets hold value, depending on several factors such as brand,model, year, condition and depreciation. Whether you want a newer laptop model or some extra cash, you can still get some value for your used laptop. Below, we share some tips to prepare your device for sale and some suggestions of great places for resale for cash.
What To Do Before Selling Your Laptop?
Before you sell your used laptop, you need to get the basic  information about your device like brand, model, model number, storage size, RAM and manufacturing year. Whatever the case, if you don't know how to find your laptop model number because you remove the label, you can use the system operation to find it out. This information is primary to have in order to get an estimation for your device.
Prep' Your Laptop
Apart from knowing which hardware you have, you recommend you to check out the list below.
Backup:

your personal information like photos, documents, message and others using an external hard drive or the cloud, like DropBox. 
Sign-out all your accounts:

your email accounts,apps and Windows services to prevent the next user from access to your sensible information. Try to log-off from google chrome and extensions. 
Wipe up:

your laptop once you have saved all your personal data into hard drive or in the cloud. 
Restore to factory settings:

will ensure your device is completely wiped and it will return to its original settings as you first buy it.
Clean:

is an important step that most people leave behind. Everyone wants to receive a pre-owned device that is away from dirt. Not only will it give more value to your laptop estimation, but a good presentation is always a good idea. 
Include Accessories:

such as charger, cord, original box- if you have it-. This gives you more chances to get a higher quote.
How Much Is My Pre-owned Laptop Worth?
Now that you have done the previous steps, it's the moment to check its value on the market. However, the value of your used laptop depends on the brand, model, year and condition. If you used a trusted reseller or buyback program, they have automated questions to give you an approximate value for your used device. 
Here are some of those questions:
Does your laptop is fully functional? 

Your used laptop in flawless condition? Or is it in good condition?

Does your device show some signs of wear?

Does your laptop have some missing parts or defective parts?
Depending on the information ,you get a quote. For example, newer models in good condition and fully working will have better value than a model laptop that has severe signs of wear and that have missing parts. Overall, you can get around USD 500, but again, it depends on the factors mentioned above. 
What Options Are There To Sell My Laptop?
There are several options to sell your laptop, whether online or in-store, with resellers, manufacturers or by yourself. Anyway, each service has its own conditions and payment methods. You will find services that offer to pay for your used gadgets in cash, others give you a gift card, like most of the Trade-in programs from big retailers like Apple. While, sites like eBay, charge you a fee for using its service. The choice is only yours to see what type of payment are you willing to accept or not.  
Top Places To Sell My Laptop For Cash
Once you know how you would like to be paid, you need to find a good place yet safe to sell your goods.
Gadget Salvation
It's an online solution to sell your pre-owned gadgets such as laptops, smartphones, game consoles and other, and get paid in cash.  The service is the most convenient and hassle-free. It  includes valuation, inspection and even shipping fees at zero cost, and they pay higher quotes on the market for your pre-owned gadgets.
To sell your laptop for the most cash possible with Gadget Salvation, use its online estimator to get an instant cash offer. Once, enter some information about your device condition, you need to print the USPS shipping label they send you by e-mail along with a tracking number to follow your goods anytime. Once your goods are received, they will inspect it to verify the information matches with the device. If all is correct, they pay your funds within 48 hours from the reception of your items.
We find some great deals on its website:
Other Options
Apple Trade-in
Apple has an online and in-store trade-in service for used gadgets that are in "brand new" condition. The brand accepts trade-in legible gadgets and gives you in exchange a credit via Apple gift card. You can use it to purchase Apple products online or in-store whenever you want. The turnover time is about two or three weeks to receive your gift card by email.
Amazon
Amazon has an online trade-in service for several electronics including laptops, eReaders, TV, smartphones and more. To sell your device with them, you need to find your model along with its specs on their catalogue. Accept the quote offer and the company will send a package kit to send your goods for free. The turnover time is two weeks to get your balance in your electronic gift card.