Tips and tricks for selling your old laptop for some extra cash.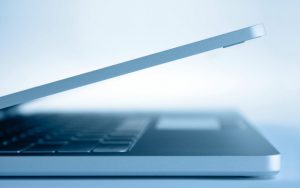 If you have an old laptop laying around or you're thinking of upgrading to the newest model, you're probably wondering how to sell your laptop for the most value. Before parting ways with your device, follow our check list below to avoid any pitfalls in the future. Additionally, we recommend some of the best and most efficient places to sell your laptop. Have an old camera? Read our post on
how to sell used cameras.
Prepare Your Device 
Before you sell your laptop, you need to properly prepare your device for the new owner. Failure to do so may result in you losing your personal data or strangers may gain unauthorized access to your information. So, here's what you need to do.
Back up your personal data. When it comes to this step, there a few options available. You can back up your files and any important data to an external hard drive with sufficient storage. If you have a Windows laptop, a Windows backup can be easily set up. Further, you can save your data using an online cloud drive, such as Google Drive or Dropbox. A combination of any of the above options would work great as well.
Take care of existing software. You probably have multiple software applications installed on your laptop. It's important to ensure you are able to keep them and install them on your new computer. Collect all the product keys, so you can transfer the software to the new device. Some applications may not be installed on multiple devices, so you'd need to uninstall the software from the laptop you're about to sell. Then, you can install them on the new device.
Wipe the drive. After you've finished the above steps, don't forget to erase everything from your device before you sell your laptop. Simply deleting your files, documents, photos, etc. is not enough as they can be easily recovered. So, you'll need to wipe your entire device and reset your laptop to its default factory state.
Clean up your laptop. When you're ready to sell your laptop, make sure it looks presentable inside and out. Clean any dirt or dust off the surface and make sure there are no particles under the keyboard.
Where to Sell Your Laptop?
Once your old laptop is ready to go, you need to find a place to sell it. There are many sites that offer to buy back your used devices, so making a decision might be overwhelming. Here are our top recommendations.
Trusted Reseller: Gadget Salvation
Gadget Salvation
is an e-commerce platform offers an easy, quick, and convenient way to sell your laptop. All you need to do is answer a few questions about your device to receive an estimate, ship your gadget using prepaid UPS label, and get your payment within 2 business days of receiving your device. It's as easy as one-two-three. The company is trusted by many customers and boasts an A+ rating from the
Better Business Bureau
. We find some best deals to sell your used laptop with them:
Amazon
You can sell your laptop with the help form the world's largest internet retailer, though the process might be slightly more time-consuming. You need to set up an Amazon seller account. If the item you're selling has been sold on Amazon before, you can search for the same model and list your device with ease. If the product is not on Amazon, you'd have to create your own product file. Also, you'll need to share a small part of your profit with Amazon.
Conclusion
In this day and age, you can easily sell your used laptop online to find it a new home. To get the most value for the device you're selling, don't forget to keep it in good condition, properly prepare it by creating a backup and removing any personal data, and find the right place to sell. We highly recommend Gadget Salvation for 
laptop trade in
. It's fast, easy, convenient, and you will certainly get the best price.