Here are some helpful tips for selling your old iPhone for value.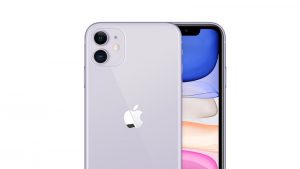 Used iPhones are devices that hold good resale value in the marketplace. But before you sell it, there are some things you should consider.
Backup your iPhone
Before you sell your iPhone for top dollar, you need to create a backup of your data, including applications, passwords, contacts, photos, and more. Having a backup of your files allows you to transfer the backup to your new device, along with the apps you have downloaded, etc. So to back up your iPhone, we suggest you use iTunes on your Mac or PC laptop.
Steps to backup with iTunes:
Launch iTunes and connect the iPhone you want to sell to your notebook using a lightning cable.
Then wait for the device icon to appear on the top-left corner, click it, and select your iPhone.
Click Back Up Now on the Summary tab.
In addition, you can use the iCloud service to backup your data, as well. However, it will take you more time because you upload all your files to the cloud, depending on your internet connection.
Another alternative is to create a backup using an external hard drive with enough storage space. You will need a cable USB type to connect it and select the files you want to keep on this hard drive.
Disable Find My App
Make sure to disable Find My iPhone not to cause any issues to the next owner. When the Find My iPhone is enabled, the Activation Lock is too, which ties your device to your Apple ID, and anyone would be able to activate the iPhone-apart from you.
To disable the Find My iPhone App:
Go to Settings and tap your name at the top of the list.
Then, scroll down to your iPhone and tap on "This iPhone."
Tap Find My iPhone and then tap to toggle this feature off.
If the system requires your password, type it.
Reset your iPhone to Factory Settings
If you want to sell your iPhone for top dollar, you must reset it to factory settings. Therefore, all the data stored on your device is erased forever. So, make sure to have all your files back up.
To factory reset your iPhone:
Go to Settings > General.
Scroll down and tap "Reset."
Tap Erase All the Content and Settings, and tap Erase Now.
Once your iPhone restarts, you should be able to see the white screen with a "Welcome" message, which invites you to set the iPhone up as a new device.
How Much is a preowned iPhone Worth?
Naturally, you want to know how much you could get for selling your iPhone. But you need to know that factors like brand, model, configuration, cosmetic and functional condition of your used iPhone play an essential role in determining its resale value on the marketplace.
Here are a few pricing examples:
Find out a Place to Sell iPhone for Top Dollar
There are plenty of places to trade in your iPhone for top value, but it depends on how much time you have to sell your iPhone.
On the one hand, you can sell your iPhone by yourself using websites like eBay. This website requires you to create an account, do the listing, search price, describe products, pay shipping costs, etc. If you have enough time, and you dont need the money fast, this might be a good option. Not only are you monitoring your sale, but you might earn a few dollars more. However, dont forget to set the price well and include the shipping cost and the eBay fee from the final price of your sale.
On the other hand, you can use buyback and trade-in services that take charge of valuation, inspection, and postage costs. For example, Gadget Salvation is an online trusted reseller who helps tech users sell their stuff for cash via PayPal, Venmo, or Zelle. The company accepts used laptops, iPhones, MacBooks, tablets, and more. They offer hassle-free service, and you don't need to worry about listing, searching for prices, etc., as eBay requires you to do. If you are a busy professional and looking for instant payment, we suggest using a buck-back service.
Regarding the trade-in option, you need to know that in most cases, big retailers and manufactures will offer you a gift card with a store credit to use for future purchases with them. However, duly note that it is not possible to store exchange the store credit for cold cash.
Final Words
iPhones are devices that have a great resale value in the marketplace. Of course, its resale value depends on factors like model, specs, and cosmetic condition. But if you apply our tips, you will increase the chances of having more value when selling it.