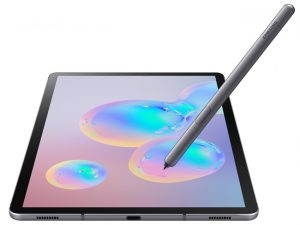 So, you decide to trade in your old laptop for top dollar. But before you jump into place to sell your tablet, you need to prepare it. In this article, you'll find the things you need beforehand to trade in your old tablet and a suggestion to sell it most conveniently.
Know Your Gear
It's crucial to know the exact model of your tablet, along with the specs, if you want to sell it because it will help you get an average price on the marketplace.
Independently where you choose to trade in your old tablet, you need to provide detailed information. To do so, go to the Settings app> About or General to find the model of your tablet.
Backup Your Data
To keep your files saved before parting ways with your tablet, create a backup. You can create a backup using a cloud service like iCloud- for iPad users- or GoogleDrive. Also, you can use an external hard drive to transfer your files. In all cases, you need to have your tablet software updated before you do your last backup to prevent any incompatibility issues.
Factory Reset the Tablet
Your tablet holds all kinds of personal information about you, and before you trade in your old tablet, you should make sure to delete all of that data correctly. The process of wiping your data is straightforward, and doing so can prevent your information from being recovered by someone else. But before you factory reset your tablet, make sure to back up your data and sign out all your linked accounts first.
Before resetting your iPad, make sure to disable Find My, now you are ready to perform a factory reset.
Open Settings and tap General
Tap Reset
Tal Erase All Content and Settings.
Enter your password when prompted and then tap Erase.
Steps to factory reset your Android Tablet:
Open Settings
Tap System and expand the advanced drop-down.
Tap Reset options
Tap Erase all data.
Grade Your Tablet Condition
Assess your tablet condition by looking for signs of wear, dents, scratches, scuffs, etc. Also, inspect the functionality condition of your tablet by looking for dead pixels, poor battery life, missing keys, etc. Finally, make sure to note all the cosmetic blemishes and known issues, as you will need it for later when you want to get an estimation. Failing to provide any malfunction on your tablet will impact your quote offer and possible returns.
Remove your SIM Card
Finally, dont forget to remove your SIM Card, as it contains all your contacts and any external storage like a microSD card. You will need them for the new device.
Gather All Original Accessories
If you kept your original packaging, power cord, power adapter, case, and other accessories like changing SIM Pin, make sure to include them all with your used tablet.
Best Place To Trade in Your Old Tablet
If you are a digital nomad, we suggest you use a legit online buyback service to trade in your old tablet. The process is quick and straightforward. First, you need to find your device brand and model on the online catalog. Then, answer a few questions about your device's cosmetic and functional condition to get an estimation. Usually, a buyback service deals with valuation, inspection, and postage costs. So, once you agree to the quote offered, the company will send you a prepaid shipping label. Then after the delivery, the buyback service inspects your goods to match with the information you provided. If all is good, then make your payment.
For example, Gadget Salvation offers a seamless selling experience and guarantees fast payment within two working days from the delivery. Plus, they have upfront prices compared to other online marketplaces. What's more, customers shared their feedback on Reseller Ratings, appreciating their quick and legit service.
What is The Value Of Trade-in Your Old Tablet?
The resale value of a preowned tablet depends on the brand, model, configuration, and condition. To give you an idea, here are a few price examples for tablets in flawless condition and fully working:
Final Words
Before selling your used tablet, make sure to follow the tips mentioned above to help you to maximize its value. After that, you can pick an online buyback service, for example, to sell your electronic devices most conveniently.