Here is the step by step to prepare your used MacBook before selling it.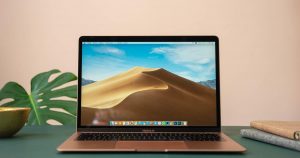 Whether you want to sell your MacBook for cash or trade it in to a new device, it's essential to prepare your device for sale. For example, creating a backup file for your data, signing out from all your accounts on your MacBook like iTunes, iCloud, iMessage, unpair Bluetooth devices, and factory resetting your device. These are the things to do beforehand to sell your MacBook.
This article walks through each step you need to take before selling it to a buyback service or a trade-in platform.
Create a Backup
If you type on the Google search bar "what to do beforehand to sell my MacBook," you will see that first you need to create a backup for all your files, including pictures, videos, documents, etc. This step is vital to do before you factory reset your MacBook.
You have several options to create a backup. For example, you can use the Time Machine feature on your MacBook to backup your files or use iCloud to store your data online. Also, if you prefer, you can use an external hard drive to transfer heavy files and other documents.
Sign Out iTunes
If you want to sell your MacBook, you need to sign out your iTunes accounts. To do that, open iTunes, and choose Account> Authorizations> Deauthorize This Computer. Then the system will ask you to enter your Apple ID and password and then click Deauthorize.
Sign Out iCloud
There are two ways to sign out of your iCloud Account, depending on the type of version of macOS you are using.
If you are using a macOS Catalina or later, you need to choose Apple menu> System Preferences and click Apple ID. Then, select Overview in the sidebar, and click Sign Out. While, if you have an earlier version of macOS, we recommend choosing Apple Menu> System Preferences> iCloud and then clicking Sign Out.
The system will ask you whether you want to keep a copy of your iCloud information on this MacBook. Of course, your answer is yes, because as you are planning to sell your MacBook, you need to get a copy of your data before erasing it.
All your data is stored on your iCloud, and you can access them whenever you want using your Apple ID and password.
Sign Out iMessage
Also, don't forget to sign out your iMessage. You need to open the Message app, choose Messages and click on Preferences from the menu bar. Then click iMessage and click Sign Out. That's it.
Reset NVMA
Another step is to reset the NVMA. To do it, you need first to shut down your MacBook. Then, turn it on and immediately press and hold these keys: Option, Command, P, and R. After 20 seconds, release these four keys. This action will clear user settings from memory and restore some security features.
Unpair Bluetooth Devices
If you have paired some Bluetooth devices to your MacBook like Airpods, mice, etc., you need to unpair them before selling them. This step is optional, but if you plan to "sell my MacBook," you may want to keep the accessories for the next device. Also, unpair Bluetooth devices prevent and accidental input when the new owner is using the device.
To unpair any Bluetooth device, choose Apple Menu> System Preferences> Bluetooth> click the remove X button next to the device name.
Erase your MacBook and Reinstall macOS
Finally, the last step is to erase your MacBook drive and restore it to its factory default settings. There are many ways to do this, but the easiest is to use Disk Utility. We recommend reading our article about how to erase a MacBook before selling it, for more details.
Final Words
After you have completed all the steps, the next step is to find the right place to sell your used MacBook. If you are looking for a quick sale and fast payouts, we recommend buyback, Gadget Salvation. If you want to upgrade your current device, you can use a trade-in program from the manufacturer. We recommend checking on their website if your device is legible to trade-in.