Your used gadgets hold value, turn them into extra cash without worries.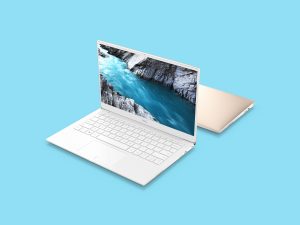 You are a few clicks away from selling your used laptop online and turn them into cash. On the internet you'll find several services to sell laptops online, and each of them have different conditions and payment methods. What's great about an online buyback program is that you don't have to deal with negotiating with buyers or listing your devices, like other sites- like eBay- requires. Furthermore, these services accept different gadgets such as laptops, smartphones, gaming consoles and more, and you receive your payment in cash via PayPal or a gift card, for example. However, the quote price to sell a laptop online can be a little bit lower rather than selling it yourself. The difference is not that much but consider that these services facilitate your selling process without thinking about paying shipping fees or arranging meetings with potential buyers and others.
Top Places To Sell Laptop Online 
Some of the services listed below offer the possibility to trade in in-store and online.
Best Buy
Payments Methods: Best Buy gift card
Turnaround Time: around seven or ten days if using online trade-in service.
Another place to sell your used laptop online is Best Buy trade-in service. Although they offer in-store trade-in, its online service is the quickest. Best Buy accepts to buy old gadgets such as digital cameras, smartphones, game consoles and others, in exchange for a Best Buy gift card. If you are likely to make a next purchase on any of the products that Best Buys has to offer, then, its trade-in program is the right for you. To get a quote with them, you need to select the laptop brand, model and condition on its website. In case, you don't have an idea how to find your laptop model number, most of the time it's written on a label, at the bottom of the laptop. Afterwards, answer the questionnaire about the condition of the used laptop to get a quote. If you agree to the offer, they'll make a credit on your Best Buy gift card. However, you'll have to wait around two weeks in order to receive the balance on your gift card.
Gadget Salvation
Payment Methods: Cash made through PayPal, Zelle, Venmo, Check or Bank Transfer.
Turnaround Time: two working days from the reception of your goods.
To sell laptops online with Gadget Salvation is the most convenient, if you are looking to receive top cash from selling your pre-owned gadgets.The number of gadgets that the company accepts are wide, which include laptops, gaming consoles, smartphones, smartwatches and other tech items. Also, we have seen that they have higher quotes on the market to purchase used gadgets.
To sell your preowned laptop, you need to use its online catalogue to find the right model along with the specs. Then, you'll be asked to answer a few questions of the laptop condition to get an instant quote. Gadget Salvation will give you an estimate for your gadget and, if you accept it, send you a free USPS shipping label to safely send your goods. Once shipped your goods, Gadget Salvation team will inspect it to make sure the device matches your original description. If all is good, they proceed to pay your funds via PayPal, Venmo or Bank account- whatever works better for you.
Amazon Trade-in Program
Payments Methods: Amazon electronic Gift Card
Turnaround Time: two business days from the reception of your items.
Amazon has only a trade-in service online for legible electronics like E-readers, TV, laptops and more, and pays with an electronic gift card. You can trade electronics in several conditions, even non-functional. However, you'll get the most in value if your used laptop is in good condition and working fine. To sell laptops online you need to search on their device if your device is eligible to trade-in. If yes, find the exact model, year, size storage, and answer details about your laptop condition. Once you enter this information, Amazon offers a quote for your old device. If you are ok with it, accept it and print the label they sent you by email. It can take up to 10 business days to process your goods, depending where you live. Once your goods are received, you get an email notification within two days, to know if your goods were accepted or not. You can check the balance of your gift card on your Amazon Trade in account.
Final Thoughts
Which payment method do you prefer? Both payment methods work very good but it's up to you to decide which one is better for you. Some users prefer credit on a gift card to purchase other products or to pay part of the product they want with that. While others, prefer cash to not be limited in what and how they want it to spend it.  You can sell your pre-owned devices in legit and trusted resellers.