You can create your custom Memoji and share it with friends.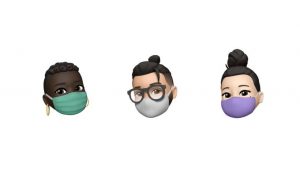 Apple Memoji is an animated version of emoji characters. You can enjoy creating funny Memoji with your Apple device and share it with your friends by Message or FaceTime. Here we are going to show you how to create one and how to use it. 
What Is A Memoji?
A Memoji comes from the derivation of the word "Me". It's a feature that enables users to create customized 3D avatars very much like you.  If you have an iOS 13, you can enjoy using this feature and have fun creating your own Memoji.  In addition, if you have an older iphone without an advanced camera, you can still enjoy using the Memoji feature. In this case, the Memoji Stickers will automatically generate in packs that everyone can use. On this pack, you will find 24 varieties that will allow you to select the emotion you want to express- including the customization options which are plenty.
How To Create Your Own Memoji?
First of all, to create a Memoji, you need to have Apple's Message app, iOS 12 software or later, and iOS devices such: iPhone X, iPhone XS, Iphone XS Max, iPhone XR,iPhone 11, iPhone 11 Pro or iPhone 11 Pro Max). Secondly, If you want to get a Memoji that matches your personality and looks like you check the following steps.
Go to an existing conversation in Message.

 Tab the Animoji button, then swipe right and tap "New Memoji" button.

 Here, you can customize the features of your Memoji. For instance, skin tone,hairstyle, eyes.freckles and beauty spot details. Select what you like. 

Tap "Done"
As we mentioned, if you are using an iOS 13, your Memoji is like a sticker saved on your iPhone or iPad keyword. However, you will need a iPhone X or later, iPad 11-inch (1st generation and later), iPad Pro 12.9 to use an animated Memoji. 
How To Use  Memoji 
You can record a video with your personalized Memoji using messages or Facetime. Plus, you can add photo effects on your Memoji, and mark up  and send it on Messages.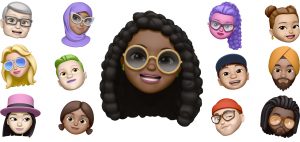 Messages
Open Messages App on your Apple device.

Tap the camera icon.

Then, tap the star icon to the left.

Tap the Monkey icon from the selection of available effects.

From there, you can record a video with your custom Memoji from about 30 seconds.

You can set up your shoot and tap the capture button.

Afterwards, you can add if you want effects. 
Facetime
Open FaceTime and make a call.

Tap the effects button when the call starts.

Select the Memoji you want to use.

Continue your FaceTime call with your customized Memoji or you can tap "X" to continue the call without a Memoji.
Memoji For iOS 14
Apple has revealed for the world emoji day that the iOS 14 version will offer new Memoji designs such as different types of headwear, hair style choices, new age options and adding face coverings. To mention some examples, about hair styles; you can opt to use a man bun or top knot and waves;  and for the headwear styles, users can have a durag, tichel and nurse cap as options.  In addition, Apple has included a new list of emojis with gender neutral options for iOS 14 . The release of the iOS 14 is set for the second half of 2020.