Let's have a look at the top 5 meme generators for Android.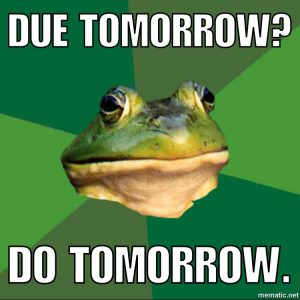 Most everyone knows what memes are and how hilarious they can be. Over the internet, you will find tons of  meme creator apps, but be aware to select the good ones. However, in this article we are going to  show you our favorite meme creator apps for Android.
Best Meme Creator Apps at glance
GATM Meme Generator

Mematic

Memedroid

ZomboDroid

iFunny, Tumblr, Giphy, etc
What's a Meme Creator?
Perhaps, this is kind of obvious to most of us,but let us introduce what is a meme creator to the ones that don't know about it. 
A Meme generator is a free web-based tool that allows users to create a custom image and text. Usually, most famous memes are established and users can add text captions to these memes. The structure of a meme has a popular image and two sections of text in which one is at the top and the other at the bottom. Memes can express several things such as humor,education, politics, daily life in a hilarious way. 
Which are the best Meme Creator apps?
GATM Meme Generator
GATM meme generator is a free meme creator app to use. It has a vast and updated gallery of images for users to discover or create memes. This app is available to download for IOS and Android platforms in very easy steps.
The GATM meme generator app is a secure app because it wont store or upload your content without having your permission.  Plus, the app has features such as create your own image, find memes on the list, live preview and more. The free version comes with the watermark and  ads but if you get the premium version that costs $1.95 you can remove the ads and the watermark from the meme image. 
Mematic
Mematic is a meme creator app that offers-as most of other apps- a library of meme templates which is frequently updated. You can have access to classic memes and to the most recent ones in the gallery. Also, you can create your own memes by bringing your own photos if you want to.
The Mematic app is easy to use and is free of charge with no in-app purchases. The downside is that there are ads that cannot be removed. However, on the gallery you will find content that is hilarious and some images that have mild violence or sexually suggestive themes, reason why child shouldnt use this app with parent supervision. 
Memedroid
This app is one of the older meme creator apps. Here will find most of the usual stuff such as a gallery of old and recent memes.Also, you have the option to upload GIFs and photos with custom captions. The difference from the rest of meme creator apps is that Memedroid has basic features which makes it easy to use. The only downside is that it has ads and it crashes from time to time. 
ZomboDroid
ZomboDroid is a meme creator app which is one of our favorites. It has over 1,000 meme templates, the option to make your own memes, a decent search, frequent updates and categories. Plus, ZomboDroid has a video and GIF meme app and soundboard as well.It has a paid option free of ads.
iFunny, Tumblr, Giphy
Tumblr is a blog, iFunny is a comedy app which is perfect to waste time while surfin other memes, and Giphy is GIFs repository.  These three options have a feature to create memes. For instance, Tumblr and iFunny use images memes and Giphy uses the GIF format. 
It was very easy to learn how to use a meme generator. What's your favorite meme? Last but not least, did you check the new emoji for ios and android? They have nice new emojis which makes it easy to express yourself when texting.