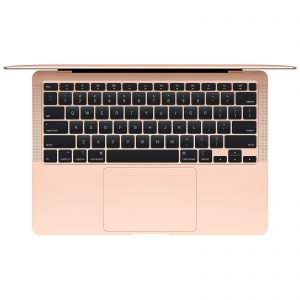 It's known that Apple devices are valuable machines even after years. So if you have taken good care of your Apple laptop, you can sell it for cash. For example, selling your used MacBook Air is a great way to offset the cost before buying a new one. However, before you part ways with your used device, there are some things you need to do: backup, sign out of all your accounts, disable FileVault, de-authorize Bluetooth devices, restore it to factory defaults, and reinstall the macOS.
The following article outlines the six things to do to prepare your Apple laptop for sale.
Before selling your MacBook Air for cash, do the following:
1. Create a backup
Use the preinstalled feature Time Machine to back up your MacBook Air entire system and individual files. Also, you can use iCloud to do a backup or use an external hard drive, if you prefer it, too. Make sure to backup your photos, documents, passwords, applications, and more. 
2. Sign out of iTunes, iCloud, and App Store
Make sure to sign out of all your accounts, mainly your Apple ID, which is the one that gives access to iCloud, App Store, and iTunes. You must dissociate your Apple ID from your MacBook Air, particularly if you want to sell it. 
To sign out of your Apple ID:
Launch iTunes on your Mac and choose Store. 

Then, go to the View Account section and enter your current password. 

Go to Manage Devices and click the Delete button next to the device you want to associate with the profile. 

Finally, press the Done button and select Store- Sign Out This Computer.
3. Disable FileVault
If you have encrypted your files, you need to disable the FileVault to decrypt your disk contents. So to do it: click on the Apple logo> select System Preferences> on the Security & Privacy option. Then, select the FileVault tab> click on Turn Off FileVault. Once you have followed these steps, you have successfully disabled the FileVault. 
4. Remove Paired Bluetooth Devices
If you have any paired Bluetooth devices like headphones and smartwatches, you want to clear them up. To remove them, you have to go to the Bluetooth icon on the menu bar and select the Open Bluetooth Preferences, then do right-click on the device you want to delete and choose "Remove."
5. Wipe Off Your Mac
This step is crucial because you will delete and wipe up all the information stored on your device. So, the following user won't have access to your data. We have mentioned the steps to follow in our article How to factory reset an Apple laptop. Please make sure to follow the steps correctly; otherwise, you will end up with a breakdown laptop, and you won't be able to sell it for cash. 
6. Reinstall macOS on your MacBook Air
Before reinstalling macOS, you need to restore it to factory settings. This action will completely delete any programs, software, documents stored on your Apple laptop. You can restore the system from the Recovery Mode to install a fresh version of macOS on your Macbook Air.
Used MacBook Air trade-in Value
The resale value of any preowned gadgets depends on the brand, model, cosmetic and functional condition, configurations, and current demand. However, Apple products, especially MacBooks, have a great value on the second-hand marketplace due to higher demand.
Here are few pricing examples:
So, now you are wondering: Where to sell my MacBook Air for cash? Gadget Salvation is a trusted buyback solution that helps users sell their preowned gadgets online. In their online catalog, you'll find several brands and models of laptops, smartphones, gaming consoles, tablets, MacBooks, and more. The company is committed to bringing a seamless and quick selling experience. Also, they provide instant payment options via PayPal, Zelle, and Venmo. But you prefer, they can mail you a check, too. Moreover, they deal with valuation, inspection, and postage costs, ensuring a hassle-free service. 
So, answer to the question: where to sell my MacBook Air for cash? Look no further. They are your ready-to-go solution. 
To sell your used MacBook Air for cash with us:
Enter the website,

Gadget Salvation

, and type your laptop brand and model on the search bar, like you do when using 

Google

. Also, dont forget to enter your device configuration. 

Then, answer few questions about the cosmetic and functional condition of your old MacBook Air to get a real-time estimate. If you like the offer, do the checkout, and you'll receive a prepaid shipping label.

 Get a sturdy box and package your MacBook Air with plenty of protective bubbles, and drop it off at the carrier service. They do your payouts within two working days from the delivery and inspection of your goods. 
Bottom Line
When you are about to sell your old Macbook to a friend or to a buyback service, there are some things to consider beforehand. Primarily, backup your personal information like documents, photos, passwords, etc. Once you have backed up your files, sign out of your accounts like iTunes and Apple ID. Also, de-authorize any Bluetooth device on your Macbook and proceed to reset the hard drive to factory settings, and finalize with reinstalling the macOS.