Here are several places to sell used electronics for top value.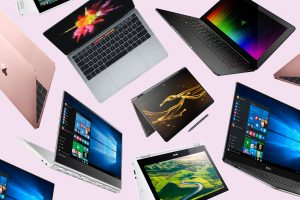 Whether you have any used gizmos like laptops, iPhones, tablets, gaming consoles, etc., in good condition and fully working, why not sell them for value? Here we have made a list of places that buy electronics near your area.
How To Choose The Best Place That Buys Electronics Near Me?
Everyone wants to earn the maximum for selling their used electronics. Therefore, we recommend creating accounts in marketplaces like eBay, Amazon, Facebook Marketplace to check the prices for the same device and condition you want to resell. Luckily, Gadget Salvation offers prices upfront for your preowned electronics devices, and they frequently update their online catalog with the latest models and brands.
If you want to resell your used devices for a reasonable price without hassle, a buyback is the best solution. Buyback services take charge of the valuation, inspection, and postage cost. Also, you dont need to negotiate with them because they set a price according to the device condition. If you want a quick sale, selling your used tech with a buyback platform is the most convenient option.
If you want fast payment, then try Gadget Salvation. This company guarantees fast payouts within two working days from the reception of your goods!
Best Places That Buy Electronics Near Me
Many companies accept to purchase used gadgets, but we have saved you the job and selected the best places to sell your preowned electronics. Here is a list of "the best places that buy electronics near me."
Facebook MarketPlace
You can upload your products for free on Facebook Marketplace, but be ready to save some time to work on the logistics. Here, you need to do listing, searching price, negotiating price, meeting clients, etc. You are the one that deals with the whole selling process, including payment. The buyer makes payment in cash most of the time, so take preventive measures at the meeting point.
OfferUp
It's an application where you can upload your used electronics and sell them. First, you need to take pictures of the device you want to trade in, write a catching title and description, and set the price. Then, you decide if you wish to get paid in cash or via the application. However, if you choose the latter, OfferUp charges you a fee.
Gadget Salvation
Gadget Salvation is a legit buyback service that purchases pre-owned gadgets like laptops, iPhones, tablets, MacBooks, gaming consoles, smartwatches and more, and pays cash for them. After finding the device brand and model on their online catalog, you can get your quote offer online. The purchase offer is based on your device's brand, model, configuration, and cosmetic and functional condition. Once you checkout on their website, you receive a prepaid shipping label to send your goods. After the reception, Gadget Salvation inspects your goods matched with the information you have entered, and if it's all correct, they make your payment via PayPal, Zelle, Venmo, or by Check.
Amazon
Amazon offers you two options to make money off your used technology.
The first is to create a seller account and sell your old electronics independently, like Facebook Marketplace or eBay. You will have to upload the pictures, write an accurate description of your gadget to sell it to buyers. What's more, the Amazon platform is safe, and you can make a reasonable price with the right buyer.
The second option is the Amazon trade-in program, where you can sell kindle, tablets, iPhones, laptops, and more. To trade in your gizmos with them, you need to find your device on their website, and you will receive a shipping label to send your package for free. Afterward, if your device is accepted, you get an Amazon gift card at the quoted value.
Final Words
Before choosing a place to sell your used electronics, make sure to compare prices, check the turnaround time for payment, and if it's convenient for you. After that, you can choose the right place that best fits your needs.