Here are our reasons for selling your old laptop is beneficial to you and the environment.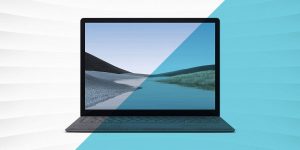 In this article, you'll find some good reasons why your preowned laptop is still a profitable electronic device. Also, we share some legit places where you can sell any used gadget for the most value.
1.Eco-Friendly
Giving a second chance to your old laptop by selling it is an environmentally-friendly practice. When you resell your used electronic gadgets, like laptops, you are helping to dismiss the e-waste. Also, if your device is not fully working, internal parts like aluminum or iron can be recycled and reused to build a new device. This way, the energy, and resources used to make gadgets are reduced. Luckily, there are plenty of recycling facilities near your hometown. Thus we recommend checking Recycling Nation to find one.
2.It's Easy
The internet made our lives easier, and if you type on google: where to sell old laptops online, you'll find many options. Indeed, selling your used devices online is the best option because you only need to find your laptop model, answer a few questions about its condition to get an instant quote. All the process is mostly streamlined, but the only time you need to leave your house is to drop off your parcel at the carrier service.
3.Holds value
Preowned devices hold value. Of course, the resale value depends on the brand, model, specs, signs of use, and fully working condition. But If you have taken good care of your laptop, you can expect to get value for it. For example, if you own an Apple laptop, you have a high chance to get a good resale value compared to some midrange or budget Windows laptops models. And this is purely due to the current demand in the market.
4.Make Extra Money
If you sell your old laptop online, it will give you extra money to recoup the investment or to help you to pay for a part of the new device. However, before you part ways with your old laptop, make sure to backup your data before restoring it to factory settings.
Trade-in value used laptops
The resale value depends on the brand, model, configurations, cosmetic and functional condition. We listed a few pricing examples of what you can expect from selling your old laptop.
Best deals:
Where Can You Sell Old Laptops Online?
There are several options to sell your devices, but the most convenient is online. Why? It's easy, fast, and secure. If you are a busy professional or student, selling your old laptop with a trusted buyback service would be the best option. Buyback companies take charge of the valuation, inspection, and postage cost. Forget worrying about listing, searching prices, etc.
For example, Gadget Salvation is a legit buyback service that purchases used electronics like laptops, smartphones, iPhones, tablets, gaming consoles, smartwatches, etc., and pays cash for them. To sell your old laptop online through their website, you need to find your laptop model along with the specs. Then, provide information about the cosmetic and functional condition of your laptop to get an instant quote. Then, if you like what you see, continue the checkout process to receive a prepaid shipping label.
After the reception of your goods, the company inspects your goods, and if all checkouts, they set your payout within two working days via PayPal, Zelle, Venmo, or even by check.
Final Words
So, now that you know that your old laptop can bring you to dollars are you ready to trade it online? It's easy, convenient, and, most importantly, fast.