Follow these steps for a good return value for seling your laptop.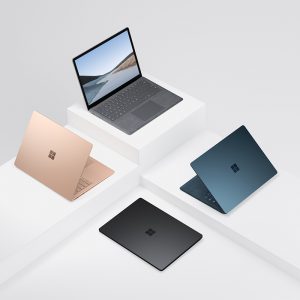 Seeking to sell your used laptop? Certainly, preowned gadgets might hold good reselling value, depending on its cosmetic condition, brand, model and configurations. We share some easy tips before selling your used laptop with an online buy-back service. As well, to some good places that offer to pay fair prices for your used devices online.
Quick Tips To Laptop Trade In:
1. Know Your Hardware
If you are going to use a third-party service or buy-back service to sell your laptop, you have to provide details about your device. You need to know exactly what you are selling so, better get the most information about your device like model, serial number, manufacturing year, RAM and specs, in order to get an estimation. Usually, the model number information with specs, is fixed on a sticker on your laptop.
If you have a Windows 10 laptop, you can find your laptop model number using System Information. It doesn't matter whether it's from HP, Dell, Lenovo, Acer or another brand, you can find the model number information using System Information. These are the steps to follow: Open start> search "System Information" and click the result to open the app > Click on System Summary> and confirm the model of your laptop under "System Model", along with the specs.
Similarly, if you have a Mac laptop, you can as well identify your laptop model by choosing "About this Mac" from the Apple Menu. As well, you can find the model information printed on the underside of your Mac and on its original packaging, next to a barcode label.
We recommend checking how to find a laptop model number article, for more details.
2. Analyze Your Laptop Condition
Another important step is to grade or analyze your laptop condition. You need to be able to know if your used laptop could be a good candidate trade-in for top dollar. Check for internal and external conditions of your laptop. For that, you need to ask yourself the following questions:
Is your laptop fully working?
Does it have some missing parts?
Does it have some scratches?
Does it have some small dents or scuffs?
Does your laptop have heavy wear like cracks or dents?
In cases, in which the device shows serious damage, such as a laptop that wont turn on, it may be not viable for value, but it can be recycled for free. Most trusted resellers and retailers have automated questions that will guide you through the whole selling process. They have categories such as Brand New, Flawless, Good, Fair and Poor, for the cosmetic condition, and for the functionally, the categories are defective and fully working.
In order to get the most of the value for laptop trade in, provide the most accurate information of your device condition, helping you with the questions mentioned above.
3. Backup Your Data
If you are seeking to sell a laptop or any other gadget, make sure to back your stored data first. This is to prevent the next user from having access to your sensitive information, and you might need your data on the next device. In order to save all your files, you need to create a backup file for your system, and another backup for all your files. You can use either an external hard drive or the Cloud. Most cloud services like Google Drive or Dropbox, work on a subscription model, so the cost will depend on how much storage size you need to save all your files.
4. Wipe The Hard Drive
Once all your files are saved on the external hard drive or on the cloud, the next thing to do is to wipe the drive by restoring to factory settings. When you restore your laptop to factory settings, you ensure all the stored information is completely erased.  In order to successfully restore to factory settings on Windows 10, follow these steps. Go to "Start Menu"> click on "Settings" > then find "Recovery Menu" on "Update & Security" > select Reset this PC > and choose Get Started.
To erase the hard drive on a MacBook, you just need to restart the laptop and press "Command + R". This action will open the Recovery Mode, then select "Disk Utility" and click continue. Then, select the disks you want to wipe and click on "Erase". Lastly, Press Command +Q to shut it down.
5. Properly Clean Your Laptop
Definitely, cleaning your used laptop will increase its value and make a good impression on the buyer. Use a soft cloth without any liquids that contain alcohol to remove dirt and dust. Also, don't forget to clean the monitor by wiping away fingerprints on the laptop you are willing to sell.
Where Can I Sell My Used Laptop Online?
On the internet you'll find lots of services willing to purchase your preowned gadgets. Buy-back services are designed to facilitate the selling process without taking the hassle of listing, searching price or dealing with shipping fees. You can easily get an offer, check out and print a prepaid shipping label in a few clicks away. The resale industry of selling-purchasing pre-owned tech is big and is growing at a fast pace.
Perhaps, some people are not aware that second-hand gadgets are valuable devices and that you can make profit by reselling them online. You can sell your used gadgets using a buy-back website from the comfort of your home. This is particularly important, especially on the outgoing pandemic. However, consider that you can be paid either with cash or with store credit in the form of a gift card. Let's see more in detail, below.
Instant Cash Offer: Gadget Salvation
Our favorite is Gadget Salvation. It's an online platform that purchases preowned gadgets such as laptops, smartphones, gaming consoles and more, for cash. Their service is contactless, so you don't need to go to any physical store in order to get an estimate. This is particularly important, during the ongoing pandemic, to avoid the crowds. Also, valuation, inspection, shipping and returns are covered by the company. So, you don't need to worry about anything. Furthermore, the company turnaround for the payment is super-fast, within 48 hours from the reception of your goods. You have several options to choose to receive your payment via Check, PayPal, Venmo or Zelle (Chase Quick Pay).
For its commit to bring excellent service, the company has been accredited with grade A+ by the Better Business Bureau
Selling Used Laptops Online: Step By Step
To laptop trade in with Gadget Salvation is the most convenient and quickest way to get extra dollars. Here is how to sell your laptop in three easy steps.
Enter our website and use their online database to find your brand, model and specs. You'll need to type the brand and model and press Enter.
Then, enter information about the cosmetic and functional condition of your used laptop to get an estimate. If you agree to the offer, click on "Add to Cart" and then "Get Paid".
 Complete the checkout form in order to receive your UPS shipping label and send your goods.
After inspection of your goods, they set your payment via the method of your choosing. And if it happens your device has no value, they will recycle your device for you.
Laptop Trade in Value
The reselling value of a used laptop depends on several factors such as model, specs, cosmetic condition, functionally and depreciation. Here are some price examples of how much you can expect to receive for selling your old laptop:
As you can see, value varieties depending on the brand, model and specs. So, if you happen to have some unwanted tech, consider selling now, before it loses its value.
In Conclusion
Before to laptop trade in, follow the tips shared above, to recover the most of the value for your used device. What's more, when you resell your used gadgets you are extending its lifespan and reducing the e-waste. Certainly, online buy-back websites make it even easier to sell your laptop or any other gadget, without having to leave your home.