Your go-to handbook if you decided to sell your pre-owned MacBook Pro.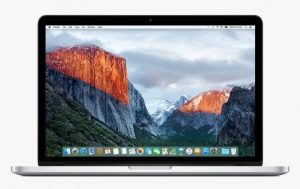 Learn the steps you need to take before selling your old MacBook Pro.
So, you and your MacBook Pro have been working side by side for quite some time now and you're considering getting an upgrade. You're probably asking yourself: "How and where can I sell my MacBook Pro easily and for the highest price?" This article will guide you through the steps you need to take before selling your device, as well as recommend the best place to sell. Also, read our Apple MacBook Pro 2020 13 inch review if you're thinking of purchasing the latest model.
How To Sell My MacBook Pro: Preparing Your Laptop
Before you sell or trade in your MacBook Pro, follow these steps to properly prepare your computer for the new owner and protect your data.
Create a Backup
If you don't want to lose anything important stored on your MacBook Pro, make sure to create a full backup before you proceed with anything else. The easiest way to back up your files, documents, music, photos, etc. is by using the options provided by Apple. Such options include Time Machine and iCloud. If you need a complete system backup, then we would recommend using Time Machine. It's also a good idea to create two separate backups, if time allows, to avoid potential loss of your data in the future.
Sign Out
After you finish the backup, the next step is to sign out of all accounts. These include iTunes/Apple Music, iMessage, and iCloud. Apple places device limitations associated with your Apple ID and iTunes. Maximum five computers and up to ten devices including iPads and iPhones are allowed.
De-authorize
With the last remark in mind, you should deauthorize your MacBook Pro with the iTunes Store. This step is very easy: go to the Music app (if you're using macOS Catalina or later) or iTunes, choose Account > Authorizations > Deauthorize This Computer and follow the instructions. 
How To Sell My MacBook Pro: Erase the Drive and Reinstall macOS
Once you signed out of all accounts and ensured a reliable backup, it's time to reformat your MacBook's drive.  Simply deleting your files won't work as they can be easily recovered. The erase and reinstall process starts with macOS Recovery, where you need to select Disk Utility.
Once you erase your MacBook Pro, you may want to reinstall a fresh copy of the operating system. When the installation process is complete, your MacBook will reboot into the setup assistant. This is where you will stop.
Where to Sell My MacBook Pro: Gadget Salvation
Once your MacBook is ready, you'll want to do some research to find the best place to sell the used laptop. Make sure you can receive a timely estimate for the sale, as well as the best value. One of such trusted platforms is Gadget Salvation. They offer safe and efficient MacBook Pro trade in and you can be sure you'll be getting the most money for your pre-owned device. 
The company analyzes hundreds of items from various vendors on a daily basis to ensure the best price for your gadget. If you want to sell your MacBook Pro with Gadget Salvation, the process couldn't be simpler. First, fill out some information about your computer to receive an estimate (it's valid for 30 days). Then, if you decide to proceed, click "Submit." You will get a prepaid shipping label and can drop off your computer at any UPS store after packing it up. The company will send you payment within two business days of receiving your MacBook Pro.
Gadget Salvation is trusted by many users who've previously sold their used devices. Great reviews and feedback on Facebook speak for themselves. So, if you're still thinking "Where should I sell my MacBook Pro?", Gadget Salvation is the best choice.
Conclusion
Selling your old MacBook Pro isn't so difficult and can turn out to be a profitable venture if you properly prepare your device and find the right place to sell. Hopefully our simple checklist and recommendations will answer the question "How and Where Can I Sell My MacBook Pro?" a lot easier.