Before selling your used MacBook, make sure to wipe all your data stored on it.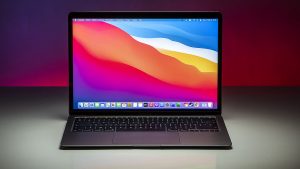 If you want to sell or trade-in your preowned MacBook, you will want to wipe your data from your device. And the easiest way to do that is to factory reset. This article will show you how to erase MacBook before selling it, which factory reset. This step is crucial if it's an old MacBook because it will wipe all the data and leave it like you first buy it. So, here is what you need to know.
Quick tip
Make sure to create a backup of your files like photos, pdf, videos, etc., before you proceed to factory reset your MacBook. You must save your files because there is no way to get your deleted files back once you factory reset your device. Also, dont forget to sign out your accounts such as iCloud, iMessage, iTunes, etc.
How To Erase MacBook (macOS Monterey)
If you are looking to sell your old MacBook, then it's a good idea to return it to its factory settings. Here we will show you how to do it with macOS Monterey easier. To benefit from this, you need to have a Mac with an Apple silicon chip like M1, M1 Pro, or M1 Max, or the newer Intel-based Mac 2017 or newer that comes with the Apple T2 security chip. Also, your Mac has to be running the latest version of macOS Monterey.
If it all checks the boxes, do the following:
Click on the Apple icon in the menu bar.
Select System Preferences from the drop-down menu.
Select "Erase All Contents and Settings."
Enter your password and select "OK."
Finally, choose the "Erase All Content & Settings" button.
You will see that your MacBook goes black and restart. At this point, let the process be completed till you see the "Hello" on the screen.
How To Factory Reset MacBook (Pre macOS Monterey)
If you are the owner of an older Intel-based Mac or want to reset it without upgrading to Monterey first, the process of factory resetting your device will be more tedious. Overall, you are going to have to factory reset the MacBook and re-install the latest macOS software.
Here is how to do it:
It would be best to restart your computer by holding the power button and selecting Restart when it appears.
While the computer restart, hold down the "Command" and "R" keys.
Once the Apple logo appears, release the "Command" and "R" keys.
When you see a Recovery Model menu, select the Disk Utility.
Make sure the Macintosh HD startup disk is highlighted in your Disk Utility windows and choose Erase.
You will see a pop-up window. Change the Format to macOS Extend Journaled and select Erase again.
Select Quick Disk Utility in the Disk Utility menu.
A window will appear with an option to re-install macOS.
Select Install macOS and wait for it to be completed.
After the new macOS is installed, your device has been successfully factory reset.
Final Words
Whether you want to resell your used MacBook, factory resetting your device would return it as you first bought it. This step is essential because you prepare your device for sale and keep your data away from the following user.