Are you looking to upgrade the model? Here's what you need to do to get the most value of your used macbook.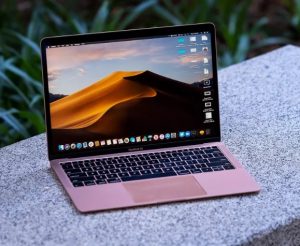 Perhaps it's the time for an upgrade of your laptop, but you don't want to leave your current laptop in the closet just because -and even more if it's in good condition. Therefore, a great option to get monetary value for your used MacBook is selling on trustworthy middleman sites. Here you will find some tips on how to sell broken MacBook's, how to prepare your laptop and where to sell it online.
Know Your MacBook
Before selling your MacBook to help subsidize the new one, you need to know exactly which MacBook model you have. As you might know, Apple has a vast range of products and models. For instance, in the case of Apple laptops you have other versions like:
MacBook

MacBook Air

MacBook Pro
 In order to identify which model you have: Go to the Apple icon in the top left corner of your laptop and select "About this Mac", a window will pop up with detailed information about your device. Also, knowing your serial number, will help you to give the most accurate information about your device before you sell it to the next user.  We recommend you to follow these tips to find macbooks serial number 
Grade the Device Condition
Whether you are selling your broken MacBook online in a trustworthy site or at EBay or Craigslist, you might have to do a fair "grading" of the current condition of your MacBook. Why do you have to do this? Reasons are several but most important is that no-one wants to pay and get something that is not as stated by the seller.
The grading consists in giving a note to the cosmetic condition (external) and the functionality of the device (internal). Most reseller websites have questions you need to select about the condition of your device. For the cosmetic condition you can grade it as "Brand new", "Flawless", "Good", "Fair", "Poor"; and for functionally you can grade it as defective or fully functional. 
However, you can ask yourself these questions to help find out the condition of your MacBook: 
Is the MacBook turning on properly?

Is the battery still working properly?

Are there issues on the screen?

Are there any dead pixels on the screen?

Does it have some cracks or dents anywhere?
Furthermore, it is important to know that you will get as much monetary value for your used device if it's in mint condition. Moreover, there are reseller sites that accept to pay you cash for gadgets that are broken somehow but still working.   
Where To Sell A Broken MacBook?
Once you have identified the model, the serial number, and have made a fair grading of the actual condition of your Macbook, you can start to search where to sell it.  You have a lot of options such as sell it in person to a friend or sell it online. When it comes to selling broken MacBooks online you also have a variety of options and each one has its own benefits. Just to mention some examples, you have Facebook Marketplace, Craigslist, Ebay and other reseller websites.
Sites like Facebook Marketplace and Craigslist, put you in touch with potential buyers. But, you will have to take in charge the entire process of selling which is taking pictures and listing. The downside is that Craiglist don't offer you any warranty over to whom you are meeting to sell your device. However, if you have decided this option be aware that MacBooks are high price laptops, and you might need to make sure your potential buyer is legit. Also, be careful on the way of payment you accept to avoid scams. We recommend you meet in a public place for both safety. Nevertheless, the current health crisis it makes more difficult to do in-person transactions.
About Facebook Marketplace works similarly like Craiglisht but the difference is that your account is linked to your Facebook account. Thus, this makes less "anonymity" and it's user friendly.
Other options are to sell broken macbooks  online on middleman sites, but it's important to decide if you want to get paid in cash, gift cards or credit. There are some retailers that give you used MacBook gift cards as a way of payment.  
Legit Middleman Site
We recommend you legit reseller site's to trade in your used gadgets. Because they have a professional service to do the test on your MacBook and pays you cash for your device. 
For instance, my favorite is Gadget Salvation because the website is easy and friendly to use. It's a middleman site that pays you cash for your used phones, laptops and more. The website gives you instant quotes with prices upfront. Plus, you are getting paid within two working days on your bank account. Follow the how it works steps, send your device and get paid within 48 hours into your bank account, Paypal or Venmo. By using this service, you forget the huzzle to listing,dealing with the shipping fees or arranging meet-ups with customers. 
Try to sell your broken MacBook and get paid for it or any other gadget you don't use anymore. We hope these tips help you to easy the process, and give you ideas on how to maximize it's monetary value. Last but not least, if your device is out of service, you can always recycle it for free in recycling facilities and contribute to reducing the impact on the environment..