Leaks from prompinet Reddit user seems to make sense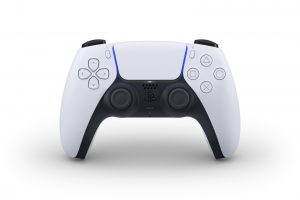 A list of accessories for third-party manufactures shared from a reliable reddit user are:
Controller grips

Docks

Charging Cables

Magnetic play

USB-C Glow cable 
What Do We Know?
We already know that the PS5 has revealed how the design will look and its accessories on the Digital Event called " The Future of Gaming" the past 11th of June. But, surprisingly the PS5 will have third-party accessories and it will be available at major retailers. The gaming accessories that will be offered contains: charging cables, controller grips and docks. However, the news doesn't come from Sony sources yet but from a rumor from Barron- Blade, a prominent Reddit user. Tom's Guide has been in touch with Barron-Blade, who seems to work for a certain hated video game retail chain, and has said that the store has got listings for a number of third-party PS5 accessories with a date of release on November 3rd. 
The manufacturer name was not revealed by the prominent Reddit user, but he has shared a list of accessories such as USB-C glow cable, controller grip kit, a magnetic play and more. Till the moment, Sony hasn't mentioned yet the exact date of release of the PS5 on the market either its price. But, all points to be in early November as previous consoles release dates from Sony. This could mean that it is possible that the accessories will come out before the gaming console- as it happened with the PS4- or that it could come out earlier than expected. 
In spite of the rumors being true or not, it seems that the speculations from the Reedit user are reliable. When a new gaming console is about to go out, it has third-party accessories, and usually the accessories are available near the launch date of every new gaming console. 
What Sony says?
Anyways, we think that we will have to wait until Sony unveils the official date release of the PlayStation 5 for this year. The only official information from Sony  about the PS5 coming out is that the launch date will be on Holiday 2020.
In the meanwhile, you can check all the PS5 exclusive games shown at the Digital event by Sony. For instance some of the games  shown are Spiderman-Man: Miles Morales,Gran Turismo 7, Godfall, Resident Evil, Project Athia and more. 
Lastly, if you think it's the time for an upgrade of gaming console, you can trade in it online. We recommend you to have a look at these tips on how to xbox trade in and get paid for it in trustworthy websites.