We will take you through the different options you have to sell your used MacBook Pro.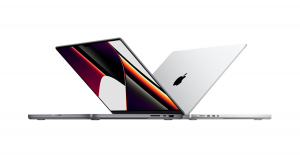 Apple recently released a new MacBook Pro 14 empowered with the M1 chip that increases speed and performance, and not surprisingly, it has an elevated price at $1,999. However, if you consider upgrading to a new notebook, you can sell your used MacBook Pro for cash.
This article walks through the best ways to sell MacBook Pro online, from selling it on your own via a third-party site to trade-in offers. Also, we will explore the benefits and drawbacks of each of these options.
If you want to prepare your Mac before selling it, we suggest reading how to get cash for your used Mac article.
What Are The Different Options To Sell Preowned MacBook Pro Online?
If you dont know where to start, you dont need to worry. We are going to explain each option along with the pros and cons that are associated with them. This way, you can make your decision where to sell it quickly.
In-Person Sales
The Advantage: This option connects you with several potential buyers.
The Disadvantage: It takes you more time and effort to deal with the whole selling process, including listing, negotiating, shipping, etc.
The most significant advantage of in-person sales via third-party sites like Craiglist, eBay, Facebook Marketplace, or OfferUp allows your item to have more exposure and, therefore, more potential buyers. However, all these sites require you to be responsible for creating an account, listing, searching prices, negotiating, and monitoring your clients.
However, each of these sites has its terms and conditions. For example, uploading your used MacBook Pro for sale on Craigslist and Facebook Marketplace is free. However, other sites like eBay will charge a fee for the total amount of the price, and you have to pay for the shipping. Also, OfferUp charges a fee to have your item featured on their application. And if you decide to get paid via the app, there is a fee to pay.
We suggest you read the terms and conditions of each service carefully and see which one works best for you. In addition, you need to consider your safety, as some sites are great to connect you with more clients and scammers, primarily through Craigslist and Facebook MarketPlace.
Buyback Service
The Advantage: A buyback service takes charge of the valuation, inspection, shipping fees without extra cost.
The Disadvantage: They are limited to accepting only functional used electronic gadgets.
An online buyback service is the best way to sell MacBook Pro for cash because it is a hassle-free solution. You can check the estimated value for your used MacBook Pro online after answering some questions about your device's cosmetic and functional condition. This way, you know what exactly you'll be paid for your preowned device.
What's more, buyback services offer you a free shipping kit to send your goods safely. For example, Gadget Salvation offers to purchase used electronic gadgets like laptops, MacBooks, iPhones, tablets, and more. They provide high quotes for your old devices compared to other marketplaces. Plus, fast payment is guaranteed within two working days from the reception of your goods via PayPal, Venmo, Zelle, or Check.
However, the drawback of many buyback platforms is that they dont accept devices that are not functional or broken because there is no value. So the only option here is to recycle it for free, but you won't get cash for that.
Trade-in Program
The Advantage: It's a great option to upgrade the device from the same brand or retailer.
The Disadvantage: Usually, trade-in programs offer you a store credit via gift card for future purchases.
The most known manufacturers like Apple, and retailers like Amazon, have an online trade-in program for your old electronics. The process is very similar to a buyback platform; however, the payment is different. They offer you an electronic gift card in exchange for your used tech. For example, Amazon allows you to trade in several electronic devices like eReaders, Tablets, gaming consoles, laptops, and more. While Apple only accepts to sell in devices in pristine condition.
Final Words
Several places would gladly take your old gadget and pay for it, either cold cash or a gift card. However, we suggest you narrow your choices by time and effort. So this way, you will know if you are willing to sell your used MacBook Pro by yourself or use a buyback or trade-in service.