Here is everything you need to do to get the most cash for your Mac.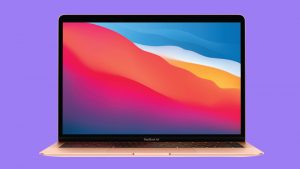 If you are considering getting a new Mac device, selling your old device can give you some extra cash to offset the price of the new one. However, before you part ways with your device, you need to prepare for sale, including backup, sign out all your accounts, reset it, etc.
In this article, you will find helpful tips to maximize the value of your old Mac. Also, we listed some secure places where you can get cash for your Mac.
Back-Up Your Mac
If you intend to sell your used Mac, you'll want to create a backup of all your files. Also, it's beneficial if you are moving to a new device, as the Apple import utility tool helps transfer these files from one device to another without issues.
The easiest way to back up your Mac is by taking advantage of iCloud. To do so:
Go to the Apple menu and then System Preferences.
From there, click on Apple ID and sign in.
Select iCloud Drive and select your photos, apps, documents, etc., from the menu you want to save.
Another way is to use an external hard drive for your backup. Create a Time Machine backup and plug the hard drive. You'll be asked if you want this drive to back up with Time Machine. We recommend you to select Encrypt Backup Disk and then Use as Backup Disk.
Sign Out All Your Accounts
Another essential step is to sign out of iTunes, iCloud, iMessage accounts. To sign out iTunes, go to the menu bar at the top of the iTunes menu, click Account> Authorizations> Deauthorize this Computer. If the system asks to enter your Apple ID and password once again, do it and finally click on Deauthorize.
To sign out of your iCloud account, do the following. If you are using a macOS Mojave or earlier versions of macOS, go to the Apple menu> System Preferences> iCloud> Sign out.
Next, sign out your iMessage by opening the Message app, then choose Messages> Preferences from the menu. Next, click iMessage and then Sign out.
Reset to Factory Defaults
Once your data is backed up and you have signed out all your accounts, your final step is to erase the hard drive and reinstall macOS by resetting the device to factory defaults.
We suggest reading the guide on how to factory reset an Apple laptop. Make sure to follow the steps correctly because if you fail one step, your device might break down, and the only solution would be to recycle it for free.
Assess your Mac condition
If you want to get cash for your Mac, you need to correctly assess its cosmetic and working state. Independently the place you choose to sell it to, you'll need to provide detailed information about your Mac condition. Take time to inspect your Mac beforehand and look for wear marks, dents, and scratches. Also, evaluate the functional condition by verifying the battery life, display quality, etc., and note any known issues.
Clean
Believe it or not, cleaning your device will give an added value if you get the most cash for your Mac. First, remove any dust and dirt from your device using a soft cloth. Also, don't forget to clean any fingerprints left on display.
Best Place To Cash For Your Mac
There are several options and places to sell your old electronic gadgets, from selling them yourself to buyback services. Both options have their advantages and disadvantages.
If you decided to make in-person sales via a third-party site, you might earn more dollars, but you'll need more time to list your product, search for price and pay shipping fees. On the contrary, a buyback service takes charge of valuation, inspection, and postage costs, making it a hassle-free solution.
Best To Sell It On Your Own: OfferUp
To sell your old technology through OfferUp, you need to download the application on your phone. After that, it's free to create an account and to list your product. However, if you want your item to get more attention to potential buyers, you can pay to have it "featured." Here, you need to do everything yourself, like listing, searching price, and dealing with fees. Although the app allows you to get paid in cash directly with the buyers, there is a fee to pay if you want to get your payment through the app.
Legit Buyback Service: Gadget Salvation
Gadget Salvation is the solution if you are looking for a hassle-free way to sell your preowned Mac and other devices. Not only do they take charge of valuation, inspection, and shipping fees, but they offer upfront prices for your used electronic gadgets. To get cash for your Mac, check their online catalog and provide information about the cosmetic and functional condition. The system will give you a quote offer, and if you like it, checkout to get a prepaid shipping label. After two working days, the company does your payouts via PayPal, Zelle, Venmo, or by check.
Bottom Line
If you want to get the most value for selling your used Mac, you need to provide accurate information about its cosmetic and functional condition. Also, prepare it for sale, including backup your data, sign-out all your accounts, and wiping your data by resetting your device. Finally, don't forget to clean it and find the best place that pays good value for your used tech.