We share a few ideas on what to do with your old MacBook instead of throwing it away.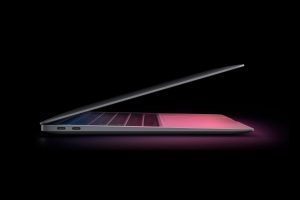 Install Linux on your Old MacBook
Here is an excellent idea on what to do with your old MacBook, install Linux operating system. Linux is an open-source operating system that offers many programs and alternatives to office suites like OpenOffice and LibreOffice. Also, there are other programs like Photoshop-like editor GIMP, well-known web browsers. Linux even supports games like Minecraft.
Linux OS runs on even the oldest notebooks and computers, so you need to worry about compatibility. You'll find many customization options on Linux rather than macOS, but you will be able to do things you do on a macOS.
Overall, installing Linux on your old MacBook will help boots faster and benefits from getting infected with malware when running this operating system.
Make an Emergency Wi-Fi Hotspot
If you have areas in your home with a weak internet connection, making your old MacBook into a Wi-Fi hotspot is an intelligent solution. To do so, you need to connect your old MacBook to an Ethernet cable and keep it wherever you need the new signal to reach.
Also, you will need to adjust your internet sharing settings:
Go to Apple Menu> System Preferences> select the Sharing Tab> Internet Sharing> Ethernet from the Share your connection. Then, select Wi-Fi from the To computer using: list or Wi-Fi. In case you choose Wi-Fi, you need to name your network. From the security pop-up menu, select Personal WPA2. Give your new network a password, click OK, and check the Internet Sharing box in System Preferences> Sharing.
Turn it into a Chromebook
Chromebook runs Chromium, the Linux-based operating system developed by Google. Turning your old MacBook into a Chromebook device is an excellent option because the system requirements are minimal. Chromium will run only Google Chrome and its extensions. If you install Chromium on your old MacBook, you can watch YouTube videos, search the web, and access cloud services. All the data is stored in the cloud, so nothing to worry about if the device gets damaged.
Make a Network-attached System out of your old MacBook
If you have an old MacBook Pro or MacBook, this option will work perfectly. If your device has a good amount of hard drive there, you can turn it into a network-attached storage device (NAS). The idea is simple, and you can connect this drive to your home network so media such as files, photos, etc., can be shared on to any other device on the network like tablets, iPhones, etc.
You can access all your files on the network-attached system as long as you have an internet connection. The advantage of this is that you don't pay for storage services like iCloud to access your files, and you are recycling your old MacBook hard drive for good use.
Resell it for cash
If you want extra cash without any hassles, the best solution is to resell it to a buyback platform. A buyback service takes care of valuation, inspection and pays the shipping of your goods. Also, if you use the online estimator, you can know what to expect before sending your goods. First, you have to look for your MacBook model and the specs on their catalog and answer a few questions about your device's cosmetic and functional condition. Then, the system will give you a quote offer that you are free to accept or not.
After the reception of your goods, the buyback company needs to verify the information you provided matches the current condition of your device. Then, if all is good, they do your payouts. We like Gadget Salvation because it is a trusted buyback service that guarantees payment within two working days from the reception of the goods, via PayPal, Zelle, Venmo, or even by Check.
Final Words
We hope we have answered the question: what to do with your old MacBook? You can install Linux OS, turn the device into a Chromebook, use it as a NAS device or Wi-Fi hotspot and even resell it for cash.