In this post, you will find all the information you need to do before you sell your iPhone.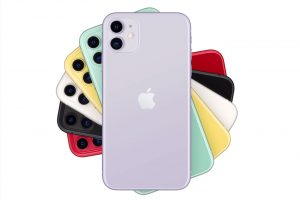 There are many things to consider beforehand to sell your used iPhone for cash via a buyback platform or a trade-in service. Some crucial steps are unpaid your devices, creating a backup for your files, signing out all your accounts, factory reset the iPhone, etc. It's essential when it comes to protecting your private information stored on your iPhone.
In this article, we will ask the question What to do before you sell your iPhone? For more details, please continue reading.
Unpair Apple Watches and Airpods
If you have paired other electronic devices like Apple Watch and AirPods, it would be better to unpair them from the iPhone you are willing to sell.
To unpair your Apple Watch:
Place the iPhone and the Apple watch beside each other and open the Apple Watch application on your iPhone.
Click My Watch and choose your watch name.
Then click the small information icon next to the watch and click Unpair Apple Watch.
Tap to confirm the step and enter your Apple ID password if the system asks you to do so.
Here is how to unpair your AirPods:
Put your iPhone and AirPods next to each other and click Settings.
Tap Bluetooth and tap the small information icon, which is next to the AirPods.
Finally, click on Forget This Device.
Backup your iPhone
All the steps are necessary but creating a backup of your data is crucial. Why? Because your device has your personal information like passwords, bank applications, your Apple Store ID, photos, files, etc., which needs to remain private only to you. Also, you will need your information to restore it to the new phone. You have several options to backup your data using iCloud and iTunes, and we'll show you how to do it.
Using iCloud
iCloud does automatically backs up the essential data on your iPhone daily. But, if you want to, you can take a backup one last time before going ahead with the resetting process.
To backup your data using iCloud, you need to be connected to a Wi-Fi network. Launch the Settings app> Navigate to your name > iCloud> iCloud Backup> tap on Back Up Now.
Using iTunes
Use your personal computer that is used to sync your iPhone with, and connect your device. Then, open iTunes and select your iPhone under Devices in the left-hand navigation pane. Finally, do a right-click the device and select Back Up.
Sign Out Your Accounts
Make sure to sign out your iCloud, iTunes, Apple Store, and iMessage before selling your iPhone.
Turn Off My iPhone
Please verify that your Find My iPhone app is turned off. To do so, navigate to Settings > your name> iCloud> Find My iPhone> Tap the Find My iPhone toggle to turn it off.
Factory Reset your iPhone
You can proceed to factory reset your iPhone only if you have backup all your files. Because performing a factory reset will wipe all the data stored on your iPhone forever. Before beginning, this process makes sure to have your iPhone in full charge or connected to a power source.
Launch Settings app and tap on General.
Scroll down to the bottom and tap on Reset.
Tap on Erase All Content and Settings.
In case you have a passcode, it will prompt you to enter the passcode.
After entering your passcode, it will confirm if you want to delete data and settings from your device one last time. Tap on Erase iPhone button.
Remove your Apple ID
It's an excellent idea to unregister your iPhone from Apple's official website. This way is no longer linked to your Apple ID. To remove it go to https://appleid.apple.com/ and log in. Next, click on your iPhone under Devices and click on the Remove from Account button in the popup.
Final Words
These are the steps to do before you part ways with your used iPhone. After completing the steps mentioned above, the next thing is to find a place to trade your used iPhone in for cash, like Gadget Salvation.