We share a few places where to sell your used phones.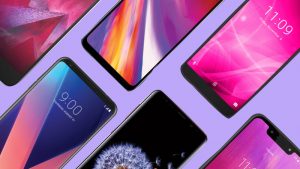 You decide to part ways with your phone, but you don't know where you can sell it for value? Then, you have come to the right place. This article walks you through options and places to sell your used phone or any other electronic gadgets.
What Options Do You Have?
There are several ways to sell your old technology, but we can narrow them into two categories: online and offline. You can make personal sales online via a marketplace; or use a buyback platform and trade-in programs -from big retailers- to sell your old technology. About Offline, you have direct sales and in-store services. We are going to explore each of these along with its advantages and disadvantages.
Where To Sell Used Phones Online
In-Person sales via Marketplace
If you are looking to sell your old phone or any other electronics and have more potential customers, in-person sales via an online marketplace is the solution. This option allows you to upload the product along with the correct description and condition. Also, you are the one that set the shipping price. The advantage of using in-person sales via Marketplaces like eBay is that you can list your product and price as "buy it now," and buyers can purchase the product "Now." The drawback is that eBay charges you a fee from your goods' total price for using its service.
Facebook Marketplace is another option for those looking to sell locally without fees. Similarly, like eBay, you need to do listing, describing, pricing, etc., but you don't need to charge a fee for shipping because you sell it locally.
Buyback Platform
Selling your preowned phone through a buyback platform saves you time and effort because this service facilitates the selling process. Usually, a legit buyback company includes on its service the valuation, inspection, and postage cost. So, you don't have to worry about anything else than print your label to send your goods. For example, Gadget Salvation is an online reseller service that helps users sell their preowned gadgets and get paid cash. You only need to print the shipping label that is sent once you checkout on their website.
Online Trade-in
Well-known manufacturers like Apple and retailers like Best Buy have a trade-in service online to sell your old gadgets in exchange for an e-gift card. The advantage of using this option is that it is an easy way to sell any old gizmos. However, the inconvenience is that you can only purchase products with the brand.
Where To Sell Used Phones Offline
Direct Sales
Direct sale is the easiest and convenient solution to sell your used phone. The main benefit is that you can earn the most money possible because you dont use any intermediaries. The main drawback is that you have to be lucky to find someone interested in buying your used phone without any record of your previous sales and knowing you. This option is suitable for selling it directly to a close friend or family relative, as you are trusting entirely on the information provided by your seller.
In-Store Services
You'll find manufacturers and retailers that offer in-store service quotes, which means that a technician will inspect and grade your goods in place. The advantage of this option is that you know right away the pricing quote and get paid instantly in cash or with store credit-depending the retailer or manufacturer-.
For example, Best Buy is a big retailer that accepts in-store trade-in services for several electronics like eReaders, laptops, smartphones, etc. It pays you with a Best Buy gift card for future purchases on any product from them. Another example is Apple, which has its trade-in program for specific products in pristine condition. Like Best Buy, you receive an Apple Gift Card for purchases online or in-store within Apple products.
Bottom Line
So, next time you wonder where to sell used phones: You know that you can sell them on your own via Marketplace like eBay or sell it directly to a friend. Also, you can sell your used tech to a buyback platform for a seamless selling experience or use the trade-in program from retailers for a store credit. After all, you get value for your used electronic devices.