These steps are easy to follow and require little effort.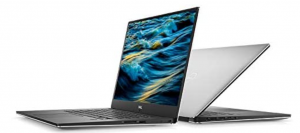 Before you sell your old laptop, there are a few things to do beforehand, including backing up your data, deauthorizing software, factory reset it, and cleaning it. This article shares the steps to prepare your laptop for sale and where to sell it.
Create A Backup Of Your Data
If you want to trade in your laptop, it would be better to backup all your files like photos, contacts, notes, messages, etc., in a safe place. For that, you can use any cloud storage service, like DropBox or OneDrive, to upload your files and access them whenever you want with an internet connection.
To backup and upload your files using OneDrive:
Open File Explorer and locate the folder with the files you want to backup.
Select the files and folders and click the Move to button from the Home
Click the Choose location option
Select the OneDrive folder
Click the Move button.
After completing the steps, OneDrive will upload your files to the cloud.
Another option is to use an external hard drive with enough storage space to transfer your files. Regardless of what method you choose, make sure you run the backup before anything else, so all your files are up to date.
Deauthorize Software
Ensure to deauthorize any digital software and files on your computer, including programs like Adobe Creative Suite and files downloaded from iTunes. Also, you can take advantage and enable any two-factor authentication on your device and sign out all your accounts like your Outlook email.
Wipe the Hard Drive
Once you have backed up your private information, the next step is to wipe the hard drive by resetting it to factory defaults. This action will delete any data-trace stored on the computer and enable the next owner to set it up as a new device.
Steps to factory reset your laptop using Windows 10:
Open Settings and click on Update & Security.
Click on Recovery.
Under the Reset this PC section, click the Get Started
Click the Remove Everything
Click the Change Settings
Finally, click the Reset button.
If you have a MacBook, we suggest reading how to factory reset an Apple laptop article for more details.
Clean
To successfully trade in your laptop for cash on the marketplace, you need to clean your device to make it look presentable to the following user. Use a soft cloth to remove any dirt on your laptop. Also, don't forget to clean the display from fingerprints.
Selling Your Used Laptop
There are plenty of options for laptop trade in for cash online. But we narrowed down the search into two categories, online buyback platforms and in-person sales. Each of these services has its advantages and disadvantages. Let's see more in detail below.
Online Buyback Services
A buyback service purchases used electronic gadgets and, in exchange, pays in cash or with store credit. Usually, valuation, inspection, and shipping costs are included in the service without extra cost.
Fast Payment: Gadget Salvation
Gadget Salvation is an online reseller that purchases pre-owned gadgets and pays cash for them. You can sell your used laptop, MacBook, iPhone, tablet, gaming console, and more. To get an instant quote, you'll need to look for your laptop model along with the specs. Then, answer some questions about the cosmetic and functional condition. If you like the quote, continue to checkout and print the prepaid shipping label. After two working days, the company does your payouts in cash via PayPal, Venmo, Zelle, or Check.
In-Person Sales
You can laptop trade in yourself using third-party sites that help you connect with buyers. The advantage of selling on your own is that you are the one who sets the price for your item. Also, you are in charge of the listing, pricing, shipping, etc. The drawback is that you need to save time to finalize the sale, as it depends on most of your effort to upload the product.
DIY: OfferUp
OfferUp is an excellent alternative to make in-person sales online. You need to download the free app, take pictures of your laptop and upload them to the platform. If you want to get your item featured, you have to pay for it. You can get paid in cash directly from the buyer or use payment through the app, a secure option with an extra cost.
Bottom Line
If you want to maximize the value of your old laptop, make sure to save your data before you wipe the hard drive. Not only will your device be ready for the next owner, but you will also prevent your data from falling into the wrong hands. Lastly, don't forget to remove any dirt on your laptop.