If you think your old HP Omen laptop is not worth it, we prove you the contrary.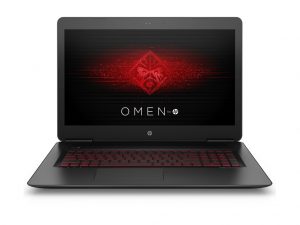 HP is one of the most reputable computing companies globally that offer reliable laptops with high-end components for all kinds of users. So, if you have a used HP Omen laptop in good condition, but you longer need it, it would be best to resell it. The Omen series is the gaming lineup of HP that packs the best graphics and processors for gaming. So, even though you have a used Omen gaming laptop, it still holds value in the marketplace.
This article will justify our reasons for selling your used HP Omen laptop and suggest a place to sell it most conveniently.
Reasons To Sell a Preowned HP Omen Laptop
HP Omen Is The Best Gaming Laptop Lineup
Hewlett-Packard, most known as HP, has a vast arrow of Pc's products for all types of users and prices. For example, the HP Omen series is a lineup dedicated to gamers with a great selection of laptops that offer portability and powerhouse-like a desktop for those looking for an immersive and excellent gaming experience.
Several Sizes
The HP Omen gaming laptop comes in two sizes, meaning that you have options to choose from for better immersive gaming and a quality viewing experience. For instance, the Omen 15 features a 15.6-inch screen, while the Omen 17 features a 17.3-inch screen.
Great Components
HP Omen gaming laptops are known for featuring top graphic cards and processors. For example, you have options up to Nvidia GeForce RTX for graphics. There is also the option with most feature Intel processor, including the latest-gen models of their i5, i7, and i9 cores. And the latest AMD Ryzen 5 or AMD Ryzen 7 processor for impressive multitasking. Indeed, is a powerful and reliable device with fast processing.
Design
Overall the design of the OMEN series is discreet and doesn't have any electric colors and big logos. The unique brushed metal chassis gives a sleek and sophisticated yet simple look for a gaming laptop. You can use this laptop either for work and games.
Portability
As we mentioned earlier, the HP Omen series comes in two sizes, 15-inches, and 17-inches. The first weighs less while the second weighs around eight pounds. In both cases, you can take your gaming laptop with you. However, the standard mid-range size is the 15-inch laptop model for comfortable portability.
Used HP Omen Laptop Trade-in Value
The resale value of any preowned electronic device depends on the brand, model, configuration, cosmetic and functional state. Overall, HP devices hold good reselling value and, particularly the OMEN gaming lineup. However, bear in mind that you won't be getting the whole amount you originally paid for your device in the past due to depreciation.
Here are a few pricing examples of HP OMEN laptops in flawless condition and fully working:
A preowned HP Omen 17 Series gaming laptop with an Intel Core i7 9th Gen processor and Nvidia RTX 2080 graphic card can be resold for up to $610*.
Used HP Omen X 2S 15 gaming laptop with Intel Core i9 9th Gen and Nvidia RTX 2070 gets you a $736* cash offer.
HP Omen 15 Series Intel Core i7 8th Gen Nvidia RTX 2070 can get you a $569 cash offer*.
Where To Sell HP Omen Laptops?
We have tested out an online buyback service, Gadget Salvation, and overall the selling experience was seamless and quick. It's a trusted reseller website that helps users to sell their preowned electronic gadgets like laptops, MacBooks, smartphones, tablets, gaming consoles and more, for cash. The company takes charge of the valuation, inspection, and shipping cost, making the sale hassle-free and, most importantly, secure. All parcels are insured if you use the shipping label they provided once checkout on their website.
To sell HP Omen laptops through their website:
Type your laptop model along with the specs. Then, answer a few questions about your laptop's cosmetic and functional condition, and you'll get an instant estimation.
Agree to the offer and checkout to receive your prepaid label via email.
Print the label, package your goods and drop them off at the nearest carrier service. After inspection of your goods, they do your payouts within two working days via PayPal, Venmo, Zelle, or Check.
Bottom Line
Now that you know your old HP Omen laptop holds value in the marketplace, you can sell it with confidence, knowing that you can recoup part of your investment. If you are short of time and busy with work, we suggest selling your used laptop online with a buyback platform so you can quickly sell it from home.