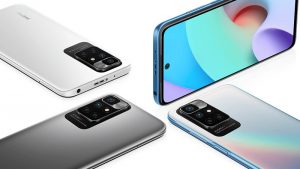 When it comes the time to sell your old phone or any other gadget, the question that comes to your mind is: where to sell old phones? Of course, there are tons of ways and places to sell your unwanted technology, including phones, laptops, tablets, and more. However, we have listed a few options and sites to sell your old device. But before you sell your device, you need to do some things beforehand.
What To Do Before Selling Your Used Phone?
Grade Your Device Condition
Check your phone's cosmetic and functional condition before you sell it. Grading your device condition determines its value on the marketplace. For cosmetic state, look for dents, scratches, or scuffs. On the other hand, for the functional state, check the battery life, look for dead pixels on the screen, etc. Make sure to take notes of all the known issues-if any-, you'll need them for later.
Research About Your Payout Options
If you type on Google Search bar "where to sell old phones," you'll find plenty of places to sell them. However, each of these places has its terms for the payouts. We suggest you narrow your search by payment either with cash-via PayPal-, or store credit- via gift card-. This way, you avoid surprises and know what to expect from selling your preowned phone.
Factory Reset Your Preowned Phone
It's essential to factory reset your old phone, especially if you want to sell it. Not only will your files and apps be deleted forever, but you will also enable access to the following user to your private data. According to your phone brand and model, reset your phone to factory settings by following the manufacturer's instructions on their website.
Indeed, dont erase your phone without first creating a backup of your phone's files, including photos, applications, contacts, passwords, etc. You can back up your files using iCloud-if you are an Apple user-, or Android File Transfer-if you have an Android phone. Also, the GoogleDrive is an excellent option to save your files and access them whenever you want, only with an internet connection. However, you can use an external storage device- if you prefer- and then migrate your files to the new device.
Where to Sell Old Phones For Value?
Indeed, there are several places where to sell old phones and other gadgets. However, we have listed online services. Some are direct buyers, while others are third parties services.
Sell It Yourself
This option may give you more dollars for selling your unwanted tech. However, prepare some time for that. In-person sales via third-party sites like eBay require you to list, describe the product, search price, pay shipping fees, etc. It might take you a while to finalize the sale, as you need to wait for a buyer.
eBay
The Good: Connects you with several potential buyers.
The Bad: You are exposed to scammers. Thus it would be best if you took preventive actions for the payment.
eBay is a DIY platform where owners create and publish their product listings and pay applicable fees of around 10% of the total sale.
Trade-in Program
If you want to upgrade your phone, you can check if your carrier has a trade-in service. If not, you can use the trade-in program from big retailers like Best Buy. The trade-in program works for legible devices, and you get paid in the form of store credit via a gift card. You can use it to purchase any product with the retailer, either online or in-store.
Best Buy
The Good: The retail Best Buy accepts to trade in several electronic devices like laptops, Tv's, gaming consoles, and more.
The Bad: The value on the Best Buy gift card cannot be exchanged for cold cash.
It works like a buyback service in terms of getting a quote and how to send your goods. The difference between the trade-in program is that you get paid with a gift card instead of cash with a buyback service. In addition, Best Buy accepts several types of used electronics like eReaders, Tv's DSLR, video games, etc.
Online Buyback platform
A buyback platform facilitates the selling process, making it hassle-free and fast. Usually, a buyback service includes valuation and inspection of your goods and pays the shipping costs. To get an estimate, you need to provide information about your device's cosmetic and functional condition.
What's more, all buyback services inspect your goods to match with the information you entered, to get paid the quote offered. If you missed something, they will revise the offer and let you know via email. If you dont agree with the new estimation, they send back your goods for free.
Gadget Salvation
The Good: The company does your payouts within two working days from the delivery.
The Bad: Service is only available in the United States.
Gadget Salvation is a buyback service that offers a seamless checkout process and upfront prices. You can sell your preowned phone or any other electronic gadgets like smartphones, iPhones, laptops, gaming consoles, smartwatches, and more. You can also receive payment in cash, via PayPal, Venmo, Zelle, or by check. Moreover, the company takes charge of the valuation, inspection, and postage costs!
To sell your used phone through their website, you need to type the brand and model of your device on the search bar. On their catalog, you will find many cell phones brands like Apple, Samsung, LG, etc. To get an instant quote, enter a few details about your phone's cosmetic and functional condition. Then, agree to the offer and checkout to receive a prepaid shipping label. After two working days from the delivery, the company does your payouts.
Final Words
We hope our article helps you to find the right place to sell your old phone. To maximize its value, make sure to back up your phone and reset it to factory settings. Also, take notes about your phone's cosmetic and functional condition because it will help determine its value. As we mentioned, you have several options where to sell old phones. Either sell it yourself, sell it to a buyback service or even trade it in. Make sure what type of payout you want to receive.