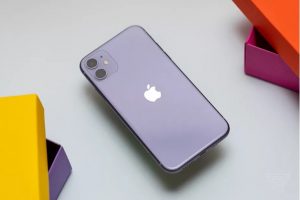 iPhones are great phones with good quality and technology making its customer life easy. The Smartphones are the second most used gadget after laptops, and after using them for a while it slows down. Reason why we are going to list a few troubleshooting steps to help fix your iPhone running slow. Perhaps, your iPhone is slow because you need to fix some internal updates or clear cache. Let's see the steps to follow below.
Restart Your iPhone
Maybe it is kind of obvious, but a simple tip of advice is turn off and then turn on your iphone when it slows down. This helps to fix any issues that your phone is facing. To do so, press and hold the power ,and home button at the same time for a few seconds. When you see the Apple logo, you have already restarted your device and you can release the buttons. In the case you have an iPhone 7 or iPhone 7 plus, you will need to hold the power and volume down buttons. 
Check The Updates
Another issue why iPhone running slow are updates on the operating system. This is because Apple constantly does upgrades on the IOS system to fix important security patches which leads in slowing your iPhone. Moreover, they sometimes include performance tweaks making your phone run slightly faster or to get better battery management.
If you need to update for the latest version of IOS, follow these steps:
 Go to Settings app

Tap in "General" and then tap "Software Update"

 Check that "Automatic Updates" is set to "On"

If you see any update waiting to be installed, you can install it.
Clear Cache
Another reason why your iPhone slows is because of Cache. The cache is a very common practice of saving data temporarily so the site dont need to download each time .  Many apps and websites use cache such as images and videos in order to load faster the next time you enter their websites.  However, over the time, this cache accumulates and this takes a huge space that might result in slowing down your iPhone. If you want to delete the data for all your apps, you need to do it one by one to clear their cache. Go to Settings>  Safari > clear history and data.
Delete Unused Apps
Having a lot of apps can really slow down your iPhone. First, the apps you don't use have cache saved on them and let you without storage.This is the reason why, deleting unused apps will help to liberate space on your device and to improve its performance. Just make a list of the apps you use frequently and get rid of the other ones. To delete them, simply select the app and hold it for a few seconds. Then, select the X option at the right corner of the app. 
Disable Automatic Process
This option, the Background App Refresh allows apps on your iPhone to continue running in the background and  process data while you are using other apps. For instance, Facebook is an app that uses this resource and runs a lot of background processes. Therefore, these apps in the background can be the source of slowing down your iPhone. However, we recommend doing it if you think you have a serious performance issue on your iPhone. You can disable the apps you want by doing this: Go to settings> General> Background App Refresh> Toggle off the apps you don't want to continue running.
Reduce Graphic Settings
iPhones have a lot of nice animations which can lead to slowing  the CPU of your phone.These animations cause your iphone running slow , especially if you have an older version. You can easily disable the graphic animations to improve the speed on your phone. Go to settings > General> Accessibility> Tap on Reduce Transparency> Turn it on > tab back > Select Reduce Motion and then toggle it on.  If you do this, you will have your phone working faster and your battery will last even more. 
Check The Battery
As all gadgets have their own life cycle and it is quite normal that after some years of use your battery runs slow. Follow these steps to check the condition of your battery.  Go to Settings App > battery> then tap "Battery Health". On the screen you will see the maximum remaining capacity of your battery, its peaks and a general overview of the battery health. If you read "significantly degraded" battery performances you might replace the battery, 
Reset To Factory Settings
If you have already tried all the tips mentioned before and your iphone is still running slow, you can reset it. This option always works but you have to backup all your data before doing so. To backup your information you can use iTunes or iCloud.
Settings app and go to General

Scroll down and select Reset

Choose Erase All Content and Settings. 
We hope all these tips help you to solve your slowness on your iPhone. Last but not least, if you are having the same issue but with ipads? Check the article 5 tips to speed up your ipad for more tips.